OHS Management System & WHS Management System Template
WHS Management Systems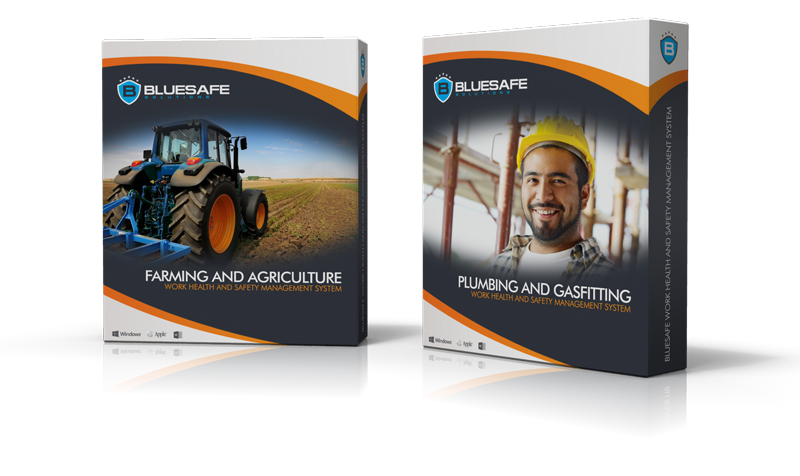 ---
Your WHS Package


From Start to Finish
Assessment
First we assess what industry you are in, and if your WHS Management System template requires any crossover of services. For example, you're a plumbing business but you do gas-fitting and roofing services as well, or you're a sheet metal business but you do welding and on-site work included.
Details & Creation
From here, we do an online registration and then a breakdown of the type of work, tasks and risks your business covers through a check-box option you choose the equipment and procedures you will most suitably need. From there we'll go and produce your WHS Management System template.
Delivery
Part of our service also includes inserting your company logo, and company details throughout your OHS Management Systems, and when it is delivered to you it is customised based on your feedback to us and is ready to be implemented with ease into your business. 95% of the work is already done for you, and the 5% is up to you, along with our support.
The BlueSafe Difference
Simply put, our OHS Management Systems (WHS Management Systems) are industry specific and are written in accordance with a number of guidelines according to AS 4801. We also craft every WHS management System template to suit each individual industry, and customise it specifically according to your business risks.
First Class Support with Every Package
Every WHS management system template comes with free setup support and we'll help you set up and implement your WHS System quickly and easily. We've streamlined the process so that it's simple, quick and effective to setup your WHS system by downloading it directly to your desktop.

What's Included in your
BlueSafe WHS Management Systems
Policy and Procedures Induction Manual
The Policy and Procedures Induction Manual is a comprehensive manual of applicable policies and procedures that your organisation should have. Depending on your industry will depend on the contents of your WHS Policy Manual. At the end of the Policy and Procedures Induction Manual is an employee and contractor sign off page which all staff sign and get a copy of in order to complete their safety induction.

WHS Records Diary
The WHS Records Diary is a compilation of forms, checklists and guides to make sure you're recording all the information that is required such as maintenance tasks and records, First Aid Records, Medical Records, Workplace Audit Checklists as well as Incident Reports, Toolbox Talks etc.

Safe Work Method Statement / Safe Work Procedure Package
Depending on what industry you are in and what type of work your company undertakes will determine whether your OHS System requires safe work method statements as part of the OHS Management Systems or whether it requires Safe Work Procedures.

---