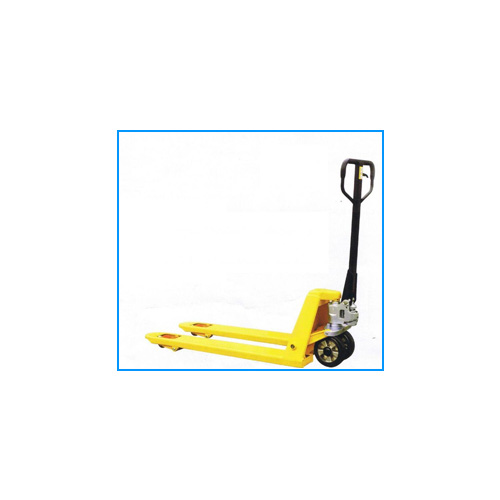 Pallet Jack SWMS
The Pallet Jack SWMS features:
Instant download
Acceptance Guaranteed
Easy to edit Microsoft Word format so you can add your logo and site specific details
Complies with latest legislation
Specifically, the Pallet Jack SWMS covers:
Operational guidelines, with a step by step approach to safe work
Possible hazards that may be encountered
Step by step safety procedures to follow
Before work starts – Guidelines and Checks
And more. Please check details below
Frequent Questions
Safe Work Method Statement Template FAQ's
What format is a BlueSafe Australia Safe Work Method Statement Template delivered in?
Because every SWMS needs to be edited to suit on-site specifics, it makes sense to deliver our Safe Work Method Statements in Microsoft Word Format for easy editing.
How many pages long is each Safe Work Method Statement Template?
It depends entirely on the nature of the risks associated with the SWMS Template, however on average the documents are between 7-15 pages in length. Each Safe Work Method Statement is comprehensive in nature and is easy to use.
What are before and after risk ratings?
Before and after risk ratings are simply this: When you initially start to do a job, like say drill a hole in a wall, there will be a level of risk, which for this example let's just say is a level 2 (before). The idea is that then you would implement some type of control measure to reduce the risk, and in this case we would implement the control measure of wearing safety glasses to protect the eyes. This now would bring the risk of an injury down to a level 1 (after). Here you can see how the SWMS has a before and after risk rating for each step of a job, task or process.
Why do the Safe Work Method Statement Templates have before and after risk ratings?
Before and after risk ratings are a simple and effective way to clearly show how, and how much a certain level of risk has been brought down for a certain step in a job task or process. Another reason also is that many larger contractors now like to see before and after risk ratings, so it makes sense to include them in our Templates.
Are the SWMS Templates pre-filled?
Absolutely. Every Safe Work Method Statement Template is pre-filled, high quality and comprehensive in order to help save you as much time, and deliver as much quality information as possible when conducting your own on site safety.
Do the Safe Work Method Statement Templates come with a Risk Assessment?
Yes. Each Safe Work Method Statement comes with it's own built in Risk Assessment which is part of the working document. The SWMS is straightforward, easy to use and has a risk calculator to work out the risk level and likelihood of the risk occurring.
Does each SWMS Template have the required PPE already suggested?
Yes, each SWMS Template has a range of PPE recorded, as well as picture icons of different PPE items that you can add/remove as you need to for the requirements of the job task.
What Should be Included in a Safe Work Method Statement?
If you're going to be doing any high risk construction work, you'll most likely not only need a Safe Work Method Statement, but you'll also need to make sure your SWMS has a number of checks and balances in order for the document to be accepted in your construction site safety. Purchasing a safe work method statement template can help save you quite a lot of time rather than starting from scratch. Also, just remember that even though every BlueSafe Template is highly comprehensive and pre-filled, your SWMS Template should be adjusted to suit any noticeable risks that are specific to the task you are performing.
Your Safe Work Method Statement must:
List or show the different types of construction work that is high risk
Clearly explain the workplace health and safety hazards as well as the risks that arise from the works
Explain in detail how each risk will be managed, maintained and controlled
Explain how each control measure will be implemented in order to reduce each risk
Describe how each control measure will be monitored an how often the control measures will be reviewed
Consider any additional factors that may impact the level of risk involved with the safety of the construction site such as weather, wind etc.
Be made available and accessible to read by employees and applicable personnel at any time.
Every SWMS should be easy to understand and written in plain language
Every BlueSafe Australia Safe Work Method Statement Template is straightforward and easy to use. They also have what's called 'before and after risk ratings', which basically means there's a built in risk assessment that is used in the process of using the document. This allows you to asses the initial risks and give them a score, and then assess the risk and give an 'after score' once the listed control measures are implemented. All our documents are comprehensive, pre-filled and easy to use. You can even download a sample below and see an example.