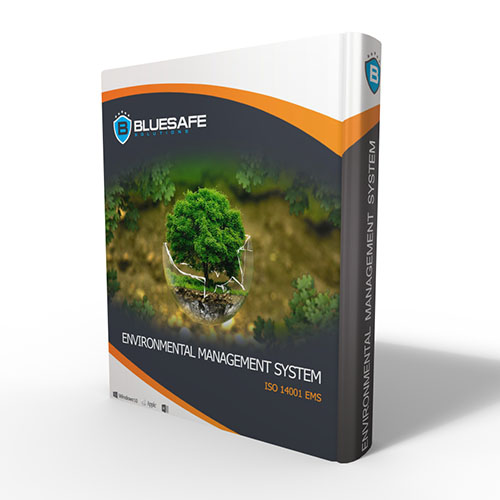 Custom ISO 14001 Environmental Management System
The ISO 14001 package contains:
Implement Guides
Manual and Procedures
Forms
Audits & Reviews
Product Description
ISO 14001 is an internationally agreed standard that sets out the requirements for an environmental management system. It helps organizations improve their environmental performance through more efficient use of resources and reduction of waste, gaining a competitive advantage and the trust of stakeholders.
Our ISO 14001 Environmental Management System will guide you through a strategic approach to improving your environmental performance. And it will benefit you on:
Improve environmental performance.
Reduce waste and drive down costs
Demonstrate compliance with current and future regulatory environmental requirements
Increase leadership involvement and engagement of employees
Improve company reputation and the confidence of stakeholders through strategic communication
Achieve strategic business aims by incorporating environmental issues into business management
Provide a competitive and financial advantage through improved efficiencies and reduced costs
Our ISO 14001 Environmental Management System including the following topics:
Organization structure and details
Leadership commitment
EMS planning
Management support
Operational policy and procedures
Performance evaluation
Audits, Review and Improvement
ISO 14001 is suitable for organizations of all types and sizes, be they private, not-for-profit or governmental. It requires that an organization considers all environmental issues relevant to its operations, such as air pollution, water and sewage issues, waste management, soil contamination, climate change mitigation and adaptation, and resource use and efficiency. Like all ISO management system standards, ISO 14001 includes the need for continual improvement of an organization's systems and approach to environmental concerns.
With the standard high level structure, Our ISO 14001 Environmental Management System can be integrated easily into the ISO 9001 Quality Management system.
The package includes documented business processes in accordance to ISO 14001 requirements and range from employee training to the handling of documents within the company as well as procedures displaying continual improvement.  By following the requirements of ISO 14001, your company is able to display and prove that you provide consistently high environmental efficiency and customer satisfaction.
Frequent Questions