Sale!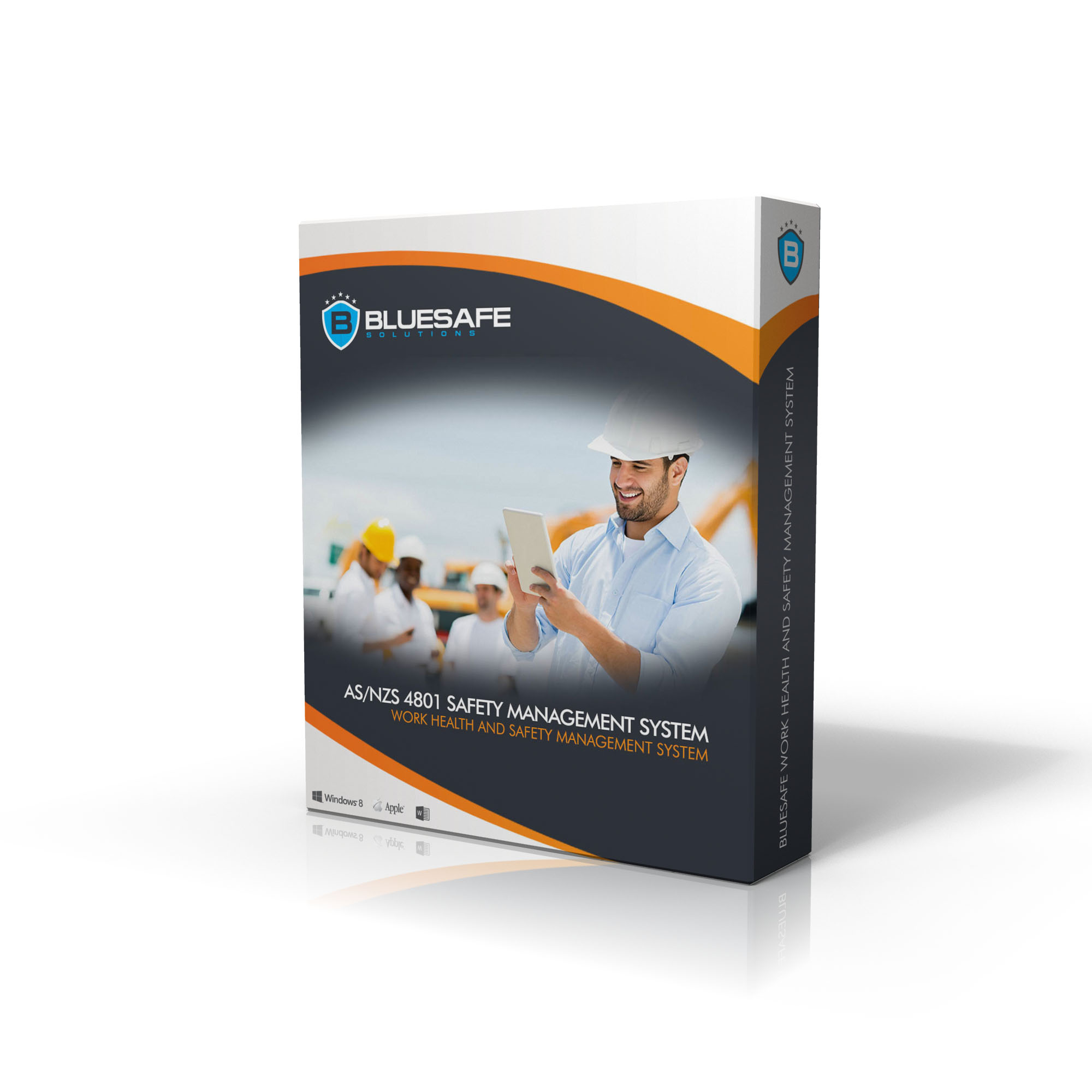 AS 4801 OHS Management System Stimulus Package Unlimited
The 4801 package is organised into 4 main parts for easy integration into your business
Product Description
If You've Been Thinking About Winning Those Government Tenders, Right Now Would Be The Ideal Time To Get Up To Speed With An AS/NZ 4801 Accredited OH&S Management System
With a completely comprehensive AS/NZ 4801 Accredited OH&S Management System Package you'll be far better equipped when applying for those larger contracts or Government & Council Tenders – notice that they're asking for this accreditation more and more?
Previously this service was available only to those companies that had a pocket full of expendable funds. Not anymore. We're making the service available for both large and small companies alike at a cost effective rate.
The package includes customisation specifically to your business, logo and details placed right throughout the documents, delivered in electronic Microsoft Word Format – fully editable, enabling you to make changes and print as needed.
We've streamlined the process, getting your AS/NZ 4801 Accredited Occupational Health and Safety Management System in place with as little fuss as possible. Now you can put your best foot forward confidently when applying for those larger contracts.
Below is a table of contents to give you an idea of the comprehensiveness of the package.
OHS MANAGEMENT SYSTEM AS4801
10-01   INTRODUCTION
10-02   ROLES AND MANAGEMENT RESPONSIBILITIES
10-03   COMMUNICATION & CONSULTATION
10-04   SUB-CONTRACTORS & SERVICE PROVIDERS
10-05   PURCHASING
10-06   DESIGN
10-07   RISK MANAGEMENT
10-08   TRAINING
10-09   INSPECTION TESTING AND SERVICING
10-10   INCIDENTS AND CORRECTIVE ACTION
10-11   HANDLING STORAGE PACKAGING & DELIVERY
10-12   INTERNAL REVIEWS
10-13   DOCUMENTATION AND OHS RECORDS
10-14   OHS RESOURCE DOCUMENTS
SITE SPECIFIC MANAGEMENT PLAN AS4801
20-01   CONTRACT DETAILS
20-02   PROJECT AND SITE SPECIFIC DETAILS
20-03   PROJECT ACTIVITIES
20-04   PROJECT HAZARDS
20-05   TRAINING & INDUCTION
20-06   INCIDENT MANAGEMENT AND EMERGENCY PROCEDURES
20-07   SITE SAFETY RULES
20-08   COMPANY POLICIES
20-09   STATEMENT OF RESPONSIBILITIES
20-10   COMPANY STRUCTURE ROLES AND RESPONSIBILITIES
20-11   SAFE WORK METHODS STATEMENTS AND SITE SAFETY PLANS
20-12   RISK ASSESSMENT
20-13   SUB-CONTRACTORS & SERVICE PROVIDERS
20-14   WORK PLACE HEALTH AND SAFETY INSPECTIONS
20-15   INCIDENT RECORDING AND INVESTIGATION
20-16   REHABILITATION
20-17   HEALTH AND SAFETY COMMUNICATION AND CONSULTATION
20-18   COMPANY AUDITS AND REVIEWS
20-19   OHS LEGISLATION/STANDARDS
20-20   DOCUMENT CONTROL
20-21   OHS RESOURCE DOCUMENTS
OHS RESOURCE DOCUMENTS AS4801
SF 00301   EMPLOYEE SITE INDUCTION
SF 00302   SUBCONTRACTOR SITE INDUCTION
SF 00303   VISITOR SITE INDUCTION
SF 00304   SKILLS & COMPETENCIES FORM
SF 00305   PPE ISSUE FORM
SF 00306   TRAINING ATTENDANCE FORM
SF 00307   APPLICATION EMPLOYMENT FORM
SF 00308   TOOLBOX TALK FORM
SF 00309   DAILY OHS CHECKLIST
SF 00310   SITE INSPECTION CHECKLIST
SF 00311   SUPERVISOR CHECKLIST
SF 00312   PROJECT MANAGER CHECKLIST
SF 00313   PLANT SERVICE REPORT CHECKLIST
SF 00314   PLANT INSPECTION CHECKLIST
SF 00315   PLANT ID REGISTER
SF 00316   HIRED PLANT INSPECTION
SF 00317  NON CONFORMANCE CORRECTIVE ACTION REGISTER
SF 00318  HARDOUS SUBSTANCE REGISTER
SF 00319  NON CONFORMANCE CORRECTIVE ACTION REPORT
SF 00320  PERMIT TO WORK
SF 00321  PROJECT CO-ORDINATION FORM
SF 00322  OHS&R MANAGEMENT AUDIT CHECKLIST
SF 00323  SUBCONTRACTOR OHS PRESELECTION
SF 00324  ACCIDENT & INCIDENT REPORT
SF 00325  INJURY REGISTER
SF 00326  LOST TIME DUE TO INJURY SUMMARY
SF 00327  HAZARD REPORT
SF 00328  ELECTRICAL REGISTER
SF 00329  WORKCOVER CLAIM FORM
SWMS      50 SAFE WORK METHOD STATEMENTS