Sale!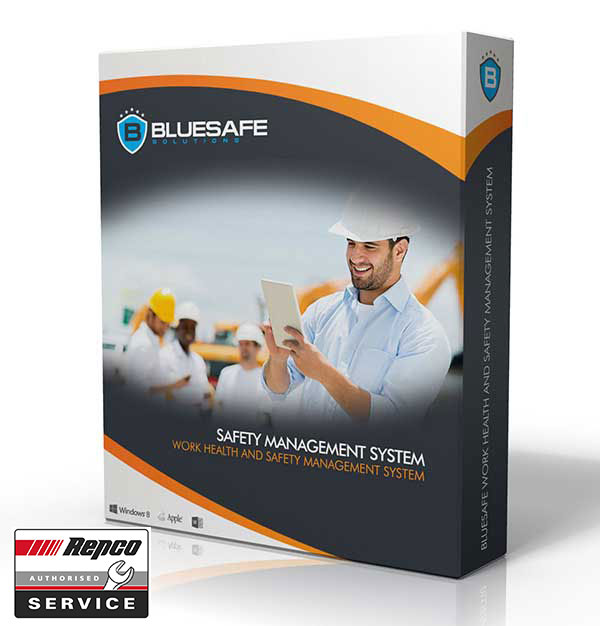 Repco Service WHS Package
This package and discount are exclusive to Repco Authorised Service Centers. 
Your OHS|WHS Management System Workplace Health and Safety Package comes in 3 main components which includes:
⊕ Policy and Procedures Manual
⊕ WHS Diary
⊕ 24 Safe Work Method Statements (SWMS) or Safe Work Procedures
Product Description
Before You Even Think About Purchasing an OHS (WHS) Management System
So, you're needing to get your Health and Safety Procedures in place but not sure where to start? One thing to be aware of before any OHS (WHS) Management System purchase is to see how customised the Workplace Safety Package is to your specific business activities or industry.
If you don't, you could be in for more work later than you bargain for
There are plenty of second class options around that will sell you a basic package, however what they sell to a carpenter, they sell to a mechanic the next day. This isn't great value, not when it comes to your business. Make sure the package is customised and specific to your business activities, so that the rest isn't left up to you to do.
Here at Blue Safe Solutions, we can promise you this:
We've already gone and taken the time to construct and compile the necessary components in order to make sure your Workplace Safety Package is specifically customised for your industry, and further to that we also customise every package with your company logo and details placed right throughout the documents. We're 100% sure that once you purchase your WHS Package from us, you'll see the value without question. We're absolutely positively sure, that you'll be happy with your Workplace Health and Safety Package. That's not a promise, that's our personal guarantee.
An Important Note: Ordering and Delivery Time
When ordering, be sure to enter in the address fields through the checkout which state/area your business operates in, to make sure that your package is delivered according to the relevant legislation in your state.
Delivery time: Is within 7-10 working days. If urgent, please request an express order in the space provided in the checkout process and we will deliver within 2 working days. Please only use the express service if critical for a deadline or Government Tender Application.
Air Compressor SWMS
Air Drill SWMS
Air Powered Tools SWMS
Angle Grinder SWMS
Band Saw SWMS
Bench Drill SWMS
Chain Blocks and Hoists SWMS
Chemicals - Handling and Use SWMS
Chemicals - Spills and Leaks SWMS
CNC Lathe Machine SWMS
Drill Press SWMS
Drop Saw SWMS
Flammable Liquids SWMS
Forklift Gas and Fuel SWMS
Fuel System Cleaner SWMS
Fuel Tanks - Handling and Repair SWMS
Gas Welding and Cutting SWMS
Hand Tools SWMS
High Pressure Cleaner SWMS
Jacks and Vehicle Stands SWMS
Manual Handling SWMS
Mig Welding SWMS
Prevention of Slips, Trips and Falls SWMS
Vehicle Hoist SWMS